It's been a week in between my posts. Probably because I was away in my little slice of Heaven.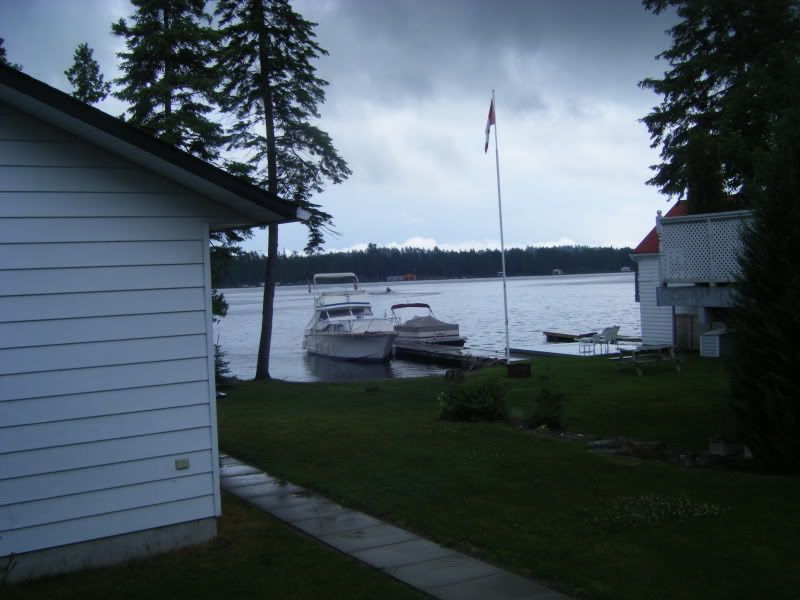 If this isn't relaxing, I don't know what it.
I went away to my mom's for a few day's, because
a) I haven't seen her from Easter
b) I've been working such long hours lately that I needed just a little break. It was so nice.
My mom lives in the Kawartha's, in Bobcaygeon. (Cue Tragically Hip music)
Yes, *that* Bobcaygeon.
That is the view from her front porch.
Despite the rainy weather, it was still a nice little vacation.
My mom's best friend's that we were really close to growing up came up for a couple days, and that was a nice surprise. My mom sees them a few times a year, but I don't think I've seen them for about 5 years.
And then one night my little brother and his new girlfriend came up! That called for...you guessed it! A HUGE BBQ!
On the table:
chicken and steak (for the meat eaters)
BBQ'd veggies-broccoli, green and yellow beans, zuccini, orange pepper and red pepper
Potatoes on the BBQ- I didn't like them. I think my brother left them on for too long as they had a strong "smoked"taste, and I'm not one for smoke cooked food.
Fruits (was supposed to be for dessert but we ate it all together) Pineapple, melon, grapes, raspberries and strawberries
And a huge salad with cucumber, tomato and carrots
Garlic Bread
All prepared by me, and cooked by my little brother in the rain! What a good sport!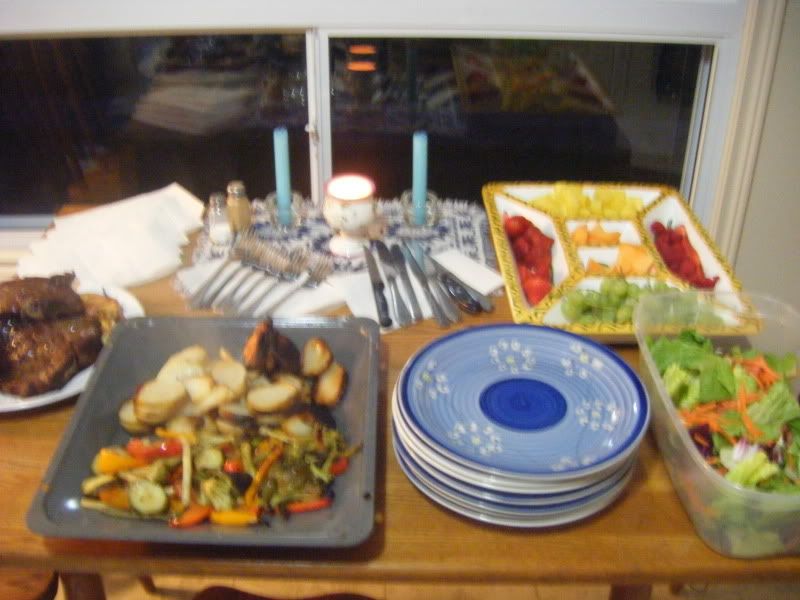 My plate: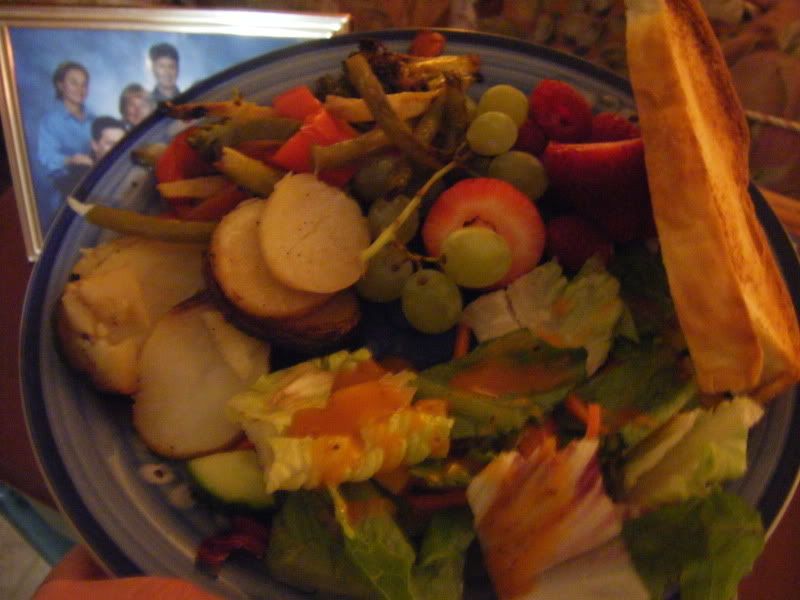 Dinner was delicious, and the company was fun! :)
The next day was Canada day, despite the rain Bobcaygeon had a parade!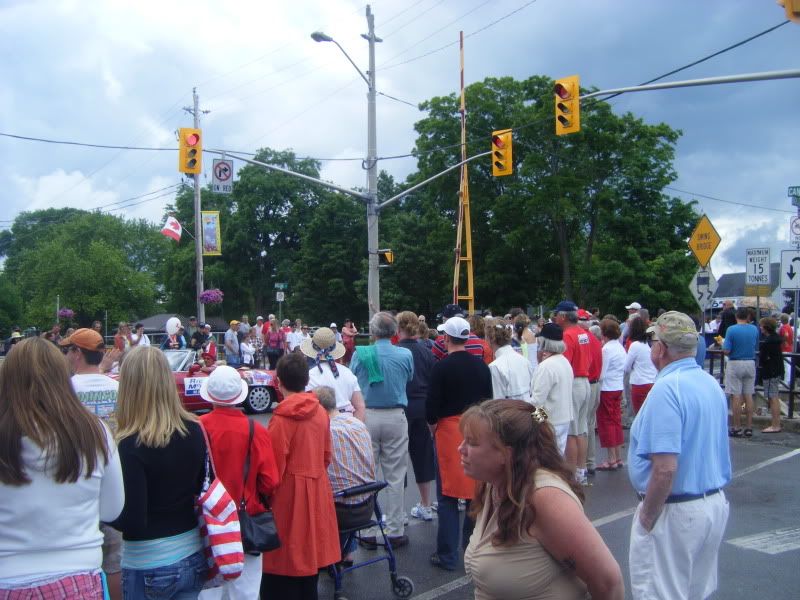 Can you believe that we met some people from Ireland that came here on vacation just to shop at Bigley's Shoes?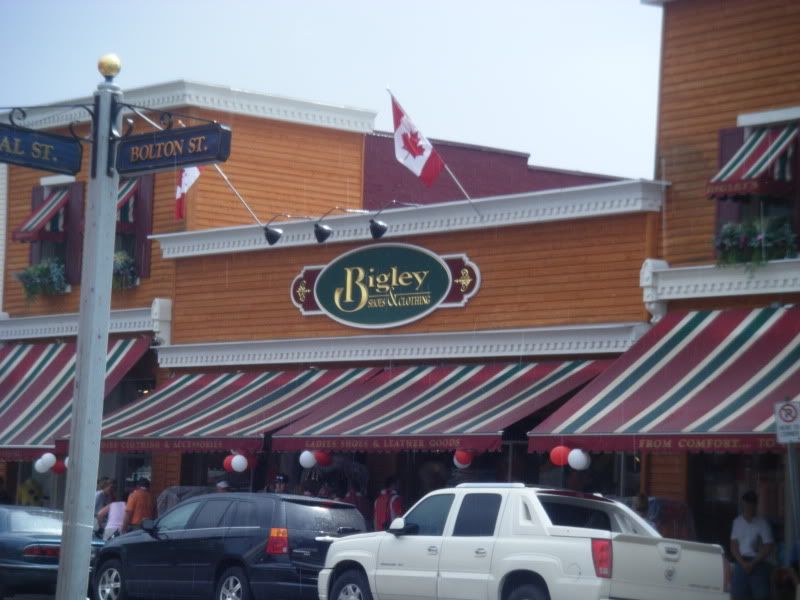 Apparently people come to Bobcaygeon, from all over the world, just to shop here! Pretty crazy if you ask me!
I had a wonderful week OP, eating delicious meals and counting points. However, I got on the scale just now, and it hasn't moved...wonderful. I love when that happens. *humph*