The other day, Ashley blogged about a
strange new vegetable
that she found while I shopping. At the end she posed the question scary or cool?
I quickly replied
Bee said...
i think it looks super cool.
i'd give it a try! Why not?
Tonight, I had planned to have a some left over PC Blue Menu Pizza that had been floating around frozen in my freezer with some stir fried Arctic Garden Veggies.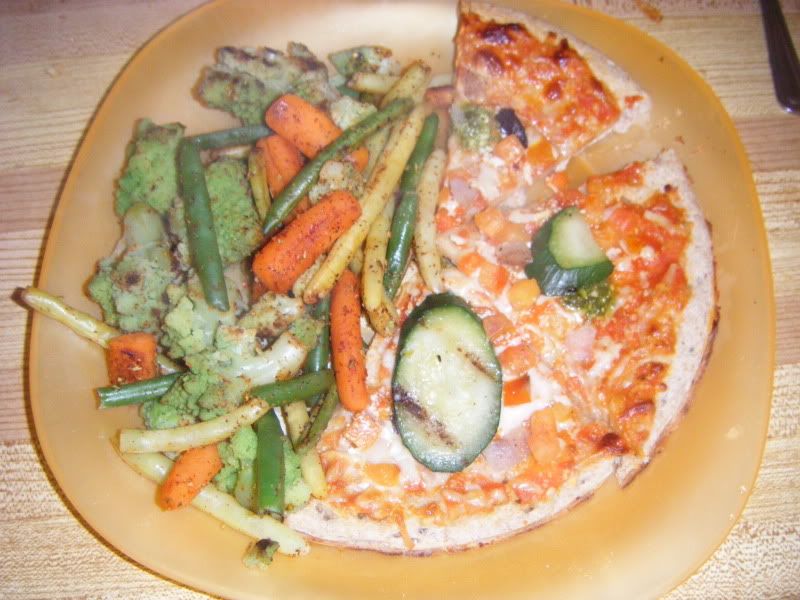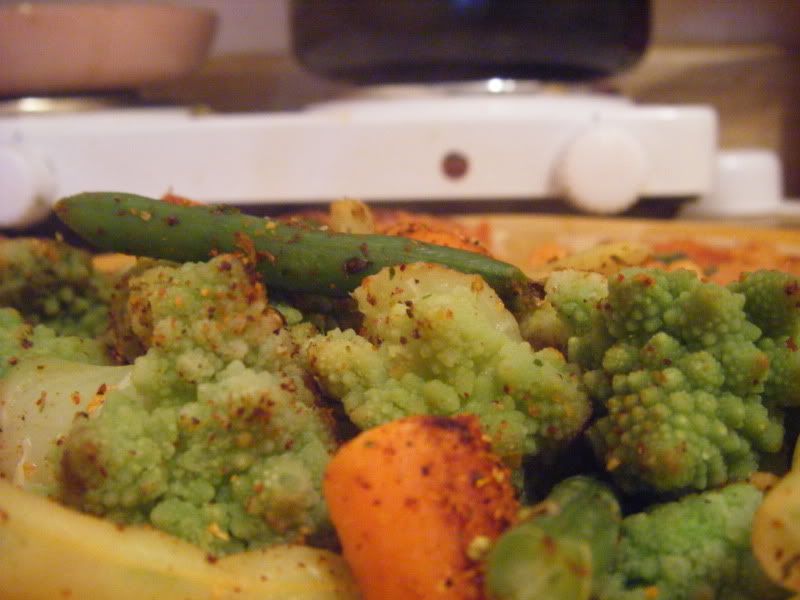 There's the Romanesco Broccoli that Ashley was talking about.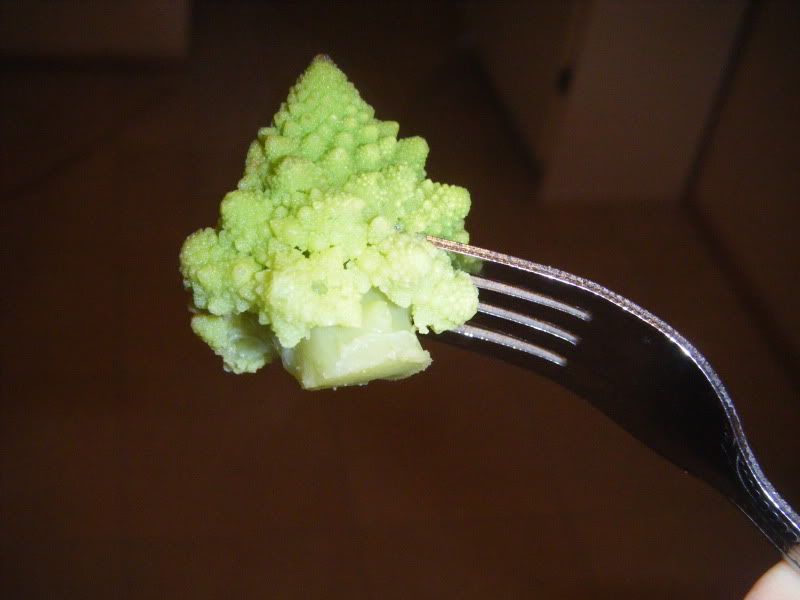 It's a cross between a broccoli and cauliflower. I liked it. I found it to taste more like broccoli buy have the soft texture of cauliflower.
Have you tried
romaesco broccoli
yet?