Hi everyone! :)

So...I worked this afternoon. And the day's that I get home late I NEVER want to cook, and always eat crackers, pretzel's, microwavable rice or something un-healthy for dinner. So, as I mentioned in my post yesterday, I pulled out my slowcooker lastnight! I'm SO glad I did! I got home at 8:40 and within 10 minute's was sitting at my table eating dinner!
I was craving some comfort food this morning for breakfast, so I had a whole wheat english muffin, a piece of fat free cheese, 2 slices of Canadian Bacon and some Egg-Beaters! I had some delicious strawberries (on sale at the Superstore this week!)
It was DELICIOUS and tasted just like the 12 point Egg McMuffin that you get at McDonalds...for only 5 points!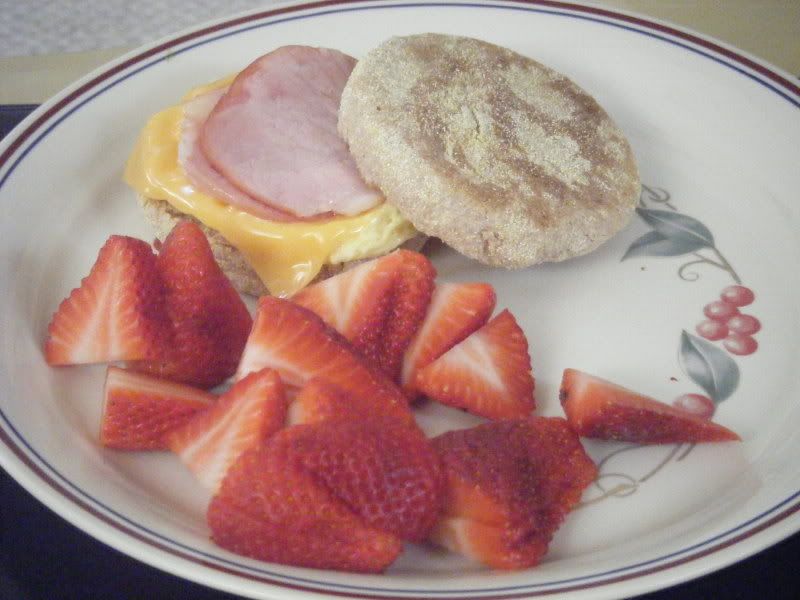 After breakfast, I got all my ingredients together for the Firecracker Turkey Chili from the Weight Watchers Momentum Cookbook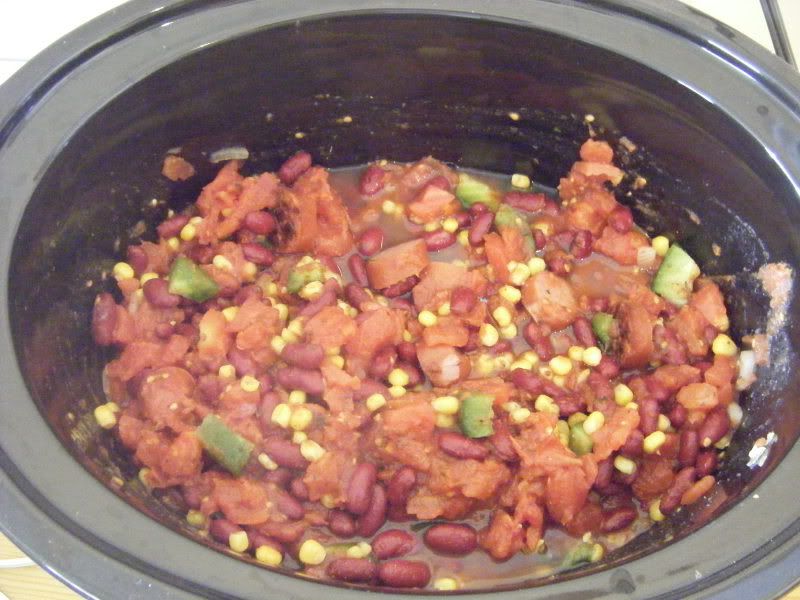 I came home, added a tbsp. of fat free sour cream on top, and some shredded lettuce. I had it with a piece of whole wheat bread on the side.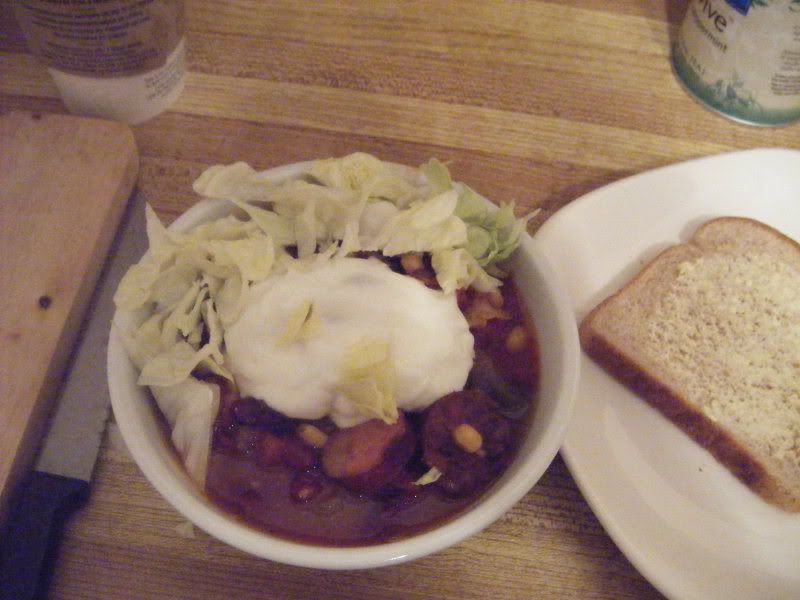 It was pretty delicious. However, it wasn't a typical "chili" Instead of ground beef/turkey, it was made with Turkey Sausage. I would make it again, but probably call it "Firecracker Turkey Thick Soup" :)
I thought I only put in enough to make 2 serving's, however I have 3 serving's of leftovers. So 2 of them went into the freezer, and one in the fridge for tomorrow night!

Over on the Weight Watcher's boards yesterday, the girl's were talking about herbal tea's, and some of the flavour's sounded delicious. so I went over to Planet Organic Living tonight to check them out. The owner said "Why would you want those?" with a funny look on his face. So we talked a bit about what I was looking for, how I'm slowly trying to cut out processed foods, want something de-caffinated (or semi) that might help me sleep at night. I ended up with zhena's gypsy tea in the pomberry flavour. I tried it tonight after dinner, and it was such a delicious cup of tea. Just a hint of sweetness and berry flavours. And the can that the tea bag's are in are adorable. I want to collect them all! :)

Anyways, another long post...I just like to sit here and type! :) I hope you are all having a wonderful weekend! I'm sure I'll be back tomorrow or Monday!

Today's quote:
Somewhere over the rainbow
Skies are blue
And the dreams that you dare to dream
Really do come true

Just before I go, if you have a moment, check out my friend Jessica. She's an amazing inspiration to everyone that I know. She challenge's herself every day, and had a FANTASTIC weigh in this week, and I could not be more proud of her. I just adore this girl.